When it comes to blogging, people are improving their lives daily, whether it be through personal stories, sharing their passions, building business resources or selling products. Many professionals have come to realize the influence of blogging on their businesses It was during the late 1990s, when blogs came out as a new trend, magnetizing the attention of people from all around the world, all wanting their voices heard through this brand-new, influential and engaging channel.
So… What is a blog?
A blog is a frequently updated web page diary in which articles appear in reverse chronological order – newest articles appear first, followed by the older ones. Its etymology comes from the abbreviation of "weblog". Your blog is the ultimate expression of you, a staple of who you are and what you choose to represent. Thanks to interactive communication and the ease of publishing on the Internet, the blog has become the most common type of web page. Publishing a blog is as easy as editing an e-mail message! You can add articles, comments, descriptions, images or videos. Visitors have the opportunity to leave comments on the blog posts, thus creating a communication medium between the blog author and his audience. Most blogs include personal diaries as a general topic. Some are focused on specific topics, such as fashion, music, politics or photography. A blogger is a person who writes and owns the blog.
Who blogs?
Millions of bloggers post about their lives, passions, holidays or business advice. They all have one main purpose: engaging the audience! They are normal people, just like me and you. Most of them don't need any technical abilities. Anyone can follow some basic instructions and use some tools for better writing. There are about 15 million active blogs with impact and credibility among readers. Perseus Development Corp.'s random survey of 3,634 blogs has come to the conclusion that 56 percent of the blogs were published by women and 92.4 percent of the blogs were created by people under age 30.
Why do people blog?
There are countless reasons why people blog. Some do it to get their voice heard, for self-promotion, to share their passions and hobbies, while others blog to satisfy their creative side, for sharing knowledge or achieving fame and popularity.
How do blogs work?
Blogs are so easy to use! You can share your thoughts, experiences, lifestyle, and ideas, with only a few clicks, all in one place on the web. Blogs can contain a wide range of ideas or focus on a single topic. Normally, a blog is a single page of entries, organized in reverse chronological order. Bloggers have the option to choose from a large variety of themes, and even personalize them with their own colors and background images to find a look that fits their interests. In this way, bloggers make it easier for visitors to find what they are looking for. Most blog themes are made up of four main sections: The Sidebar, the Header, the Footer, the Body, and Widgets. The header is composed of your main navigation menu and your logo. The menu links readers to various content such as Home, About Us, Contact and many more. In the Widgets section, readers can find the most popular posts, recent comments, activity, subscription options, and social media tools. The most important area is The Body, which contains the main content area, is the primary reason that people choose to visit your blog.        Visitors come to your blog to read specific posts or pages. A page is usually static and displays standard content such as Home, About us or Contact. In a standard blog format, a post gets shown on the main page of your blog, they are like online versions of a journal entry. Posts include all the good stuff such as daily updates, information about your niche topics, photos, and graphs. There is also an option for adding comment sections under your posts. A comment section will encourage your readers to give opinions and communicate, create interaction and bring new followers! The Footer is localized at the bottom of the blog and is typically used to display content that doesn't change and often includes links to a contact page.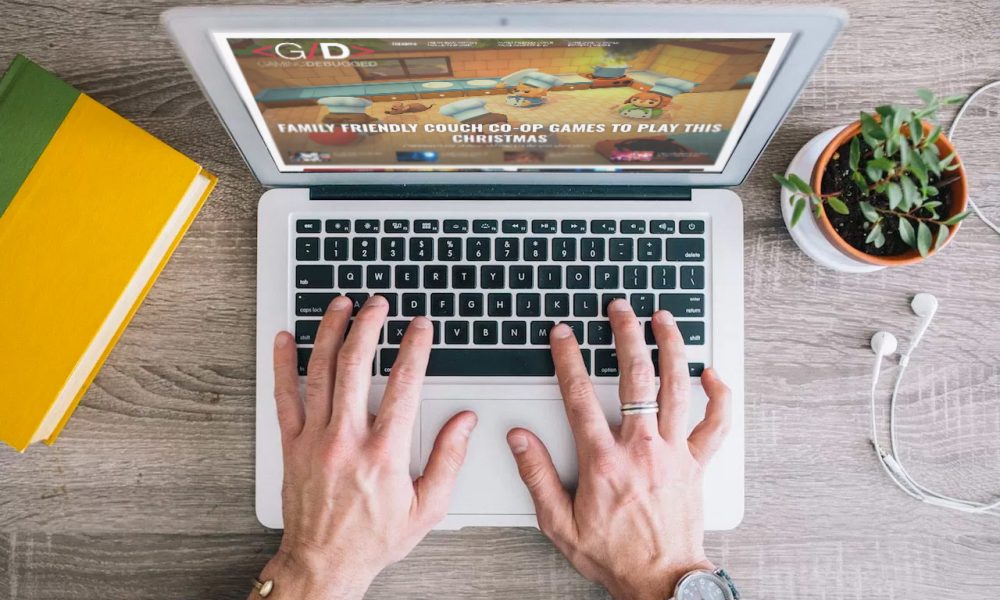 Tips and Tricks
With so many outstanding blogs out there already, how will you make yours stand out from the crowd?
Choose your niche wisely
Determine your target audience and their interests. Understanding your audience is mandatory. You should focus on a single topic. For example, if you are a programmer, talk about the industry, latest trends, software, solutions, and gadgets. The most profitable niche for you would be something from your competence area.
Make your content SEO-friendly
We all know that SEO has a tremendous importance when it comes to blogging, but do you have what it takes to become a remarkable blogger? Here are a few tips and tricks for increasing traffic and popularity:
-Select your keywords, do not use the same keyword to more than one page, you can even check Google Keyword Planner to discover the best keywords for your marketing strategy.
-All Page titles, Headings, Body Copy, Meta Descriptions, and URLs should contain keywords.
-Make sure your blog is mobile-optimized- responsive mobile design is crucial to your success.
-Use local SEO since this is becoming a powerful trend. Let Google increase your visibility for the relevant audience by adding the name and address of your business. This is the right way to show up on pages and gain visitors from local searches.
-Be assured that your blog is indexed in search engines so that readers are finding you online.
-Do not change your domain name.
-Exchange backlinks with other suitable blogs.
Use engaging videos for more popularity.
Yep, videos are more captivating and descriptive. Visual effects and animation can easily entertain visitors, increase sales and help you go viral.
Create constant content
It's raining blogs so you want to make yours noticeable! Write often, give people what they're after, post regularly and motivate readers to visit your website on a regular basis.
Build a sitemap for better visibility
A sitemap is an organized model of a website content that allows users to find the information they are looking for. Sitemaps allow bloggers to list each post that can be indexed by search engines, facilitate navigation and classify site content.
That being said, all that's left now is to find some inspiration, get your pen and paper and go after your dreams!